Don't Hire A Wedding Videographer Before Reading This
---
June 25, 2017




Latest News
---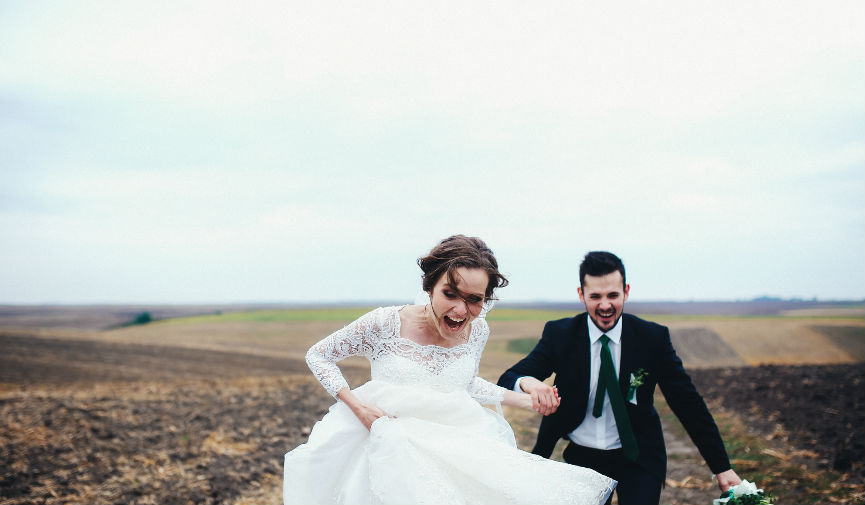 ---
Mоѕt brides spend years dreaming of their perfect wedding day. So it is not surprising if they invest countless hours picking out the wedding gown, wedding videographer and looking for the ideal wedding ceremony venue.
Details matter and everything has to be just right.
Planning a wedding is a daunting task. Leaving nothing to chance ensures for a smooth and successful wedding day. From the bridesmaids' dresses to the food that is served at the wedding reception, it is a never-ending checklist of tasks to consider from the moment your announced your engagement to the honeymoon.
Filming your wedding day is an important decision because, unlike the sugared almonds and seating arrangements, this film will last a lifetime.
To help make your decision easier, here are some useful tips to consider when finding a wedding videographer.
Check their credentials
Make sure your videographer has a proven track record in the wedding industry. They need to be experienced in handling live environments. We'd like to believe everything will proceed without a hitch on our wedding day.
But life happens…
Limousines and guests can run late. The horse carriage operator may be uncooperative. Filming location can be temporarily unavailable due to weather or other encumbrances.
Having an experienced videographer on board who is resourceful and is a problem solver goes a long way.
Discussing the terms of engagement before hand is useful.
Will you be charged in case of unforeseen delays? Did you agree to a wedding videography package that includes sudden mishaps? Ironing the details prior to the wedding will save you and everyone else a lot of time and money.
Ask to see a demo
If they fail to show you a demo reel of previous weddings, do not book them.
A successful wedding videographer should have a portfolio that showcases their skill. The footage should contain actual footage from a previous wedding they've capture and or edited.
Beware of videographers who use stock wedding footage.
If you come across a videographer or video production company's website without a demo reel, request to see one.
To be fair, many videographers respect previous clients' privacy and avoid publishing private wedding footage on public platforms.
Embracing technology.
Does your video production company possess the right tools for the job? You may not care for the latest camera lenses but your videography must strive to offer the best in high resolution video.
Everyone is shooting for 4K. Creating a timeless video starts with capturing great footage in high definition. Your cousin Gary's mobile phone probably won't cut it.

Recommendations
Most reliable video production companies and videographers feature testimonials from previous clients. Opt for a seasoned professional with satisfied couples eager to reveal how happy they were with their wedding film.
Anyone with stellar recommendations and testimonials would be mad not to make them public.
Thе wedding photography / videography style.
What's your style?
Do you want natural or a fly on the wall type of video?
Are you seeking a documentary of your day complete with wedding party interviews or a vintage Hollywood style, shot in black and white?
Prior to the wedding day, communicate your vision to your videographer.
The wedding videographer relationship
Do you get along?
You need to have a good relationship with your videographer. A solid videographer outlines the duties they are responsible in delivering.
They must understand what is important to you to capture you in your element.
This potentially avoids disputes at a later date.
Finding affordable wedding videographers in Canada
How much are you willing to spend? What is your initial budget?
Most couples are bound to a budget. Having access to unlimited funds isn't a luxury granted to most of us.
As the old adage says, "If it's too good to be true then it probably isn't".
Wedding videography, like photography requires skill and experience, lots of equipment and plenty of additional hours to edit footage turning into a beautiful sequence. Go too cheap and you'll end up with amateur style videos that will haunt you for the rest of your life. Take the time in vetting your videographer. Capture your special moments on your wedding day, don't let them slip away.