Easy Guide To Music Licensing For Video Production
---
November 29, 2017




Latest News
---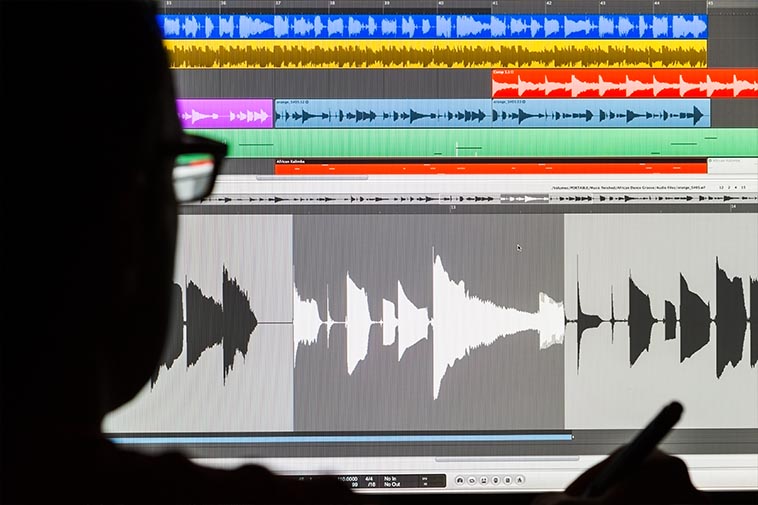 ---
Even your latest video production project could use a jolt of energy in the form of music. Background music is a cost effective method for adding depth to a video. In recent years there's been a dramatic shift in online video advertising such as Youtube videos and pre roll video content. Advertisers are turning their attention to the power of online marketing and in doing so, go to great lengths in branding their corporate message.
Online video advertising
Yes some video ads are annoying. However, they present an opportunity for reaching a wide audience. An online video advert should be engaging from the start. As attention spans continue to wane, your video should captivate attention immediately. Evidence suggests viewers abandon video ads within seconds of being viewed. Conversely, viewership duration increases when the right message and music are used.
Music licensing
If your video requires music, consider licensing music from online music libraries. These soundtracks are mostly royalty free and cover a wide array of licensing options. Pricing for royalty free music depends on the end product. If you're planning to publish exclusively to Youtube, the cost is minimal. Prices increase dramatically as your audience size grows. Television and feature film music licensing options can run you into the several hundred dollars. It's best to consult the music library's licensing policy page.
Music licensing upgrades
Future proofing your music licenses is a good idea. Should a company decide to run a successful Youtube ad campaign on television, a new music licensing agreement is required. Oftentimes, music libraries offer music license upgrades for an additional charge. Ensure that your library offers these upgrade options. Without these upgrades, broadcasting to large audiences such as television and in-theatre venues become problematic.
On rare occasions, a buyout is needed when a company wishes to use a soundtrack on an exclusive basis. It's best to reach out to the library to discuss those options and exclusive rights.
Copyright Infringement Claims
Youtube partnership program offers its content providers the opportunity of earning money through their Youtube channel by running pre roll ads prior to a video. Take note of your music library's content id policy as you run the risk of licensing music that prevents you or your client from monetizing Youtube videos. Content id is a growing trend content for video publishers and should not be confused with royalty free music. In fact, a common misconception occurs when legally licensed music results in the dreaded copyright infringement claim issued by Youtube. The claim requires that you show proof of license. This gets even more embarrassing when your client finds out that his corporate video is flagged for copyright infringement. These claims can pop up months after your video is published and taking it down may cost your client precious SEO traffic.
In an effort to reduce illegal downloads and illegitimate usage of music, composers are turning to digital fingerprinting agencies to register entire music catalogs. In the event you use a song without a valid silence, your video becomes ineligible for Youtube partner monetization program. In the end, any revenue generated by your content ends up in the hands of the musician who's music was used.
What do to in the event of a copyright infringement claim?
Contact the musician who's music you are using and send them proof of purchase. Sending them the license agreement of the music library's website isn't a bad idea. Composers typically reverse unjustified copyright claims with proof of purchase.
Royalties
Royalties and incurred once your video is on television or the big screen. Keep in mind broadcasters are responsible for paying royalties not the video editor. Royalties are collected and disbursed through performance rights organizations.
Trending music
Don't know what music to license? Checking out the trending section in Spotify will clue you into what your target audience listens to. You may browse through Youtube to discover what your competitors are using in their adverts. Getting the appropriate music for the message will help the brand you're trying to build.