Montreal Mayor Valerie Plante is Heading to Hollywood To Promote Quebec's Film Industry
---
November 12, 2018




Latest News
---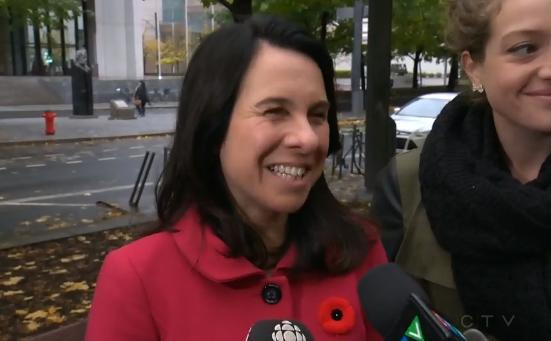 ---
Montreal Mayor Valerie Plante will be heading to Los Angeles to get what she calls a "bigger piece of the cake."
Plante, along with major players in the Quebec entertainment industry plan to build on the momentum that Montreal has seen recently with films such as X-Men and John Wick 2.
The Bureau du cinéma et de la télévision du Québec and SODEC, the province's cultural development agency are responsible for planning the trip out west.
MELS studios, MTL Grandé, Difuze and Rodéo FX are also tagging along.
"We have such an amazing and creative industry here in Montreal" said Valerie Plante. "There is more potential for us, we're one of the leaders in Canada."
Plante added that they will be visiting California's major studios, where they will be reminding executives about Quebec's tax credits.
The trip is expected to add thousands of jobs for Quebec's entertainement sector.
Film and TV industries are estimated to pump $650 million into the city annually.
The Mayor will be in California from November 12 to 15.